Guestbook
From visitors we receive lots of reactions and photos about their experience with our excursion in the orange pepper greenhouse at Agriport A7. You can find their photos and reactions here in our guestbook.
Did you also enjoy your visit to Agriport? We love to hear your experience in the greenhouse!
Trade minister of South-Korea
Trade minister of South-Korea: Hyun Chong Kim. 
It was an honor to meet him and show around in our greenhouse!
The minister was mainly interested in smart farming.
Amazing!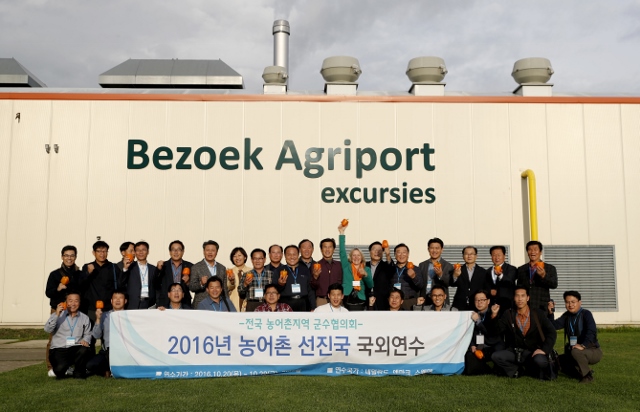 -
- A great learning experience and great hospitality. With love, Sardeep Shenne, India.
- It was amazing! We are really impressed. Kind regards from Kenia.
- Your farm inspires us for research on smart farm for agriculture in Korea. Thanks a lot Petra Barendse.
Jetro
 Hiroyuki Ishige, Chairman & CEO
 Japan External Trade  Organization (JETRO).